Mat på Independence Day
Imorgon är det Independence Day här i USA. Den 4e juli 1776 blev USA självständigt och det firas rejält med fyrverkerier, flaggor och fest. Det som är störst med 4e juli är faktiskt maten. Det lagas enorma mängder mat och det är grillen som står i fokus. Alla som har en grill sätter igång den imorgon. Idag är det en bra dag att vara försäljare av grillkol och gasol.
Så vad kommer jag laga i år. Här är recepten jag kommer dra till med imorgon…..typiska maträtter att njuta av på Independence Day, från en av mina favorittidningar Bon Appetit:
Coleslaw with Apple and Yogurt Dressing
Charred Corn Salad with Basil and Tomatoes
Och i vanlig ordning så står frugan för efterrätterna. Det brukar bli några olika stycken och ibland tar våra gäster också med sig dessert. Den här är en klassiker som alltid är en hit bland både barn och vuxna: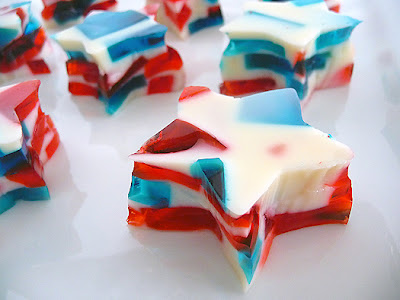 Skål för USA!!! Aloha!
🙂
Spåra från din sida.