Luftfuktighet
Om man tittar på generell fakta så är luftfuktigheten inte så mycket högre i Hawaii än Sverige. Det ligger normalt på 60-70% på båda ställena. Men att göra en sådan generalisering ger ingen klar bild för det skiljer stort mellan olika områden och säsonger. De västra delarna (leeward) av öarna i Hawaii är mycket torra medans de östra delarna (windward) är otroligt fuktiga. Det skiljer sig även i höjd. De låga platserna som Waikiki har lägre fuktighet medans uppe i bergen är högre fuktighet.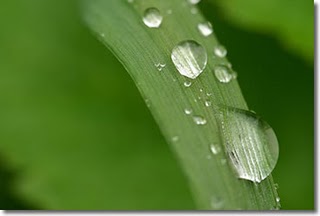 Nu är det så att jag bor i Kaneohe, som ligger både på windward-sidan samt uppe i bergen så luftfuktigheten i mitt hus kan på hösten rusa över 90% vilket är varför jag skriver det här inlägget….för att ge er en känsla om hur det kan vara när fuktigheten tränger sig på.
Nackdelar:
– det är så fuktigt att man inte kan ha några kläder gjorda av mocka eller läder för efter en månad i fuktigheten så börjar de mögla.
– det går inte lämna bröd ute för det möglar.
– man får byta handduk varje dag för när det är som fuktigast så torkar dom inte efter man har duschat.
– när man går och lägger sig så känns det som någon har sprayat dina lakan men en fin mist från en vattenflaska.
– när man går på trägolvet i huset så klibbar fötterna mot golvet.
Fördelar:
– huden är aldrig torr så man behöver inte använda hudkräm.
– man behöver aldrig vattna gräs eller plantor…..det är alltid grönt.
– fuktigheten håller nere temperaturen så man behöver ingen luftkonditionering för att kyla huset.
Efter ha sagt det, så är Kaneohe ett fantastikt ställe att bo på. Den höga luftfuktigheten tränger sig på i Oktober o November men annars är det mycket bekvämt.
Här är en annans persons bedömning (från Sperling Best Places) som tycker Kaneohe är det bästa stället i världen. Den här personen bor dock i dalen där det är lite annorlunda från vårt hus uppe i bergen:
After living in nine other states, I have concluded that the climate in Kaneohe is, by far, the best in the country. It's never too hot or too cold, and in fact we have neither air conditioning nor heating of any sort, depending on the local trade winds to maintain a comfortable house temperature and humidity.
We get just enough rainfall to keep our grass green, and enough sunlight so that 100% of our hot-water needs are met through our roof solar water-heating system. At home, everyone wears a minimum of clothing, usually no more than shorts and t-shirt, year-round. My wife and I find it humorous that a really cold day in Kaneohe is in the mid-60s, and our neighbors bundle up in jackets or sweaters.
The humidity stays fairly constant at around 55%, due to the trade winds. I find it rather strange that when we lived in New Orleans, the humidity was always a mucky 90-100%, while here – surrounded by thousands of miles of ocean – the humidity is always pleasant. No complaints, of course!
We live across the street from Kaneohe Bay (and thus the Pacific Ocean), and even the water temperature doesn't vary by more than a few degrees during the year. We often spend Christmas and New Years Day out on our boat, swimming in nothing more than our normal swim suits.
It has been a most pleasant 17 years living here in Paradise, and we don't plan to move anywhere else. About my only complaint is that no one ever feels sorry for us when we don't get to take a vacation!
ALOHA!
Spåra från din sida.